Nyishar has been created with the genuine intention of helping people adapt to an ever-changing world and contribute towards the realisation of a more enlightened society.
Every Nyishar product is made in small batches in order to ensure the best possible quality and attention to detail. All of the extracts are made using a tincture press and are highly concentrated for increased potency. All products are bottled in miron violet glass in order to protect the contents from the damaging effects of ultraviolet light and to provide an almost indefinite shelf life…
Taking the time to create our products in small batches affords us the opportunity to make such unique and powerful extracts – truly unrivalled in their degree of quality…
"Nyishar" is the Tibetan word for "Sunrise". Just as the Sun always rises after darkness, the "early morning Sun" makes a beautiful metaphor for wakefulness, joy and transformation.
The great meditation master Chogyam Trungpa Rinpoche said that "The Great Eastern Sun" was a symbol of our own innate basic goodness and the creation of an enlightened society. However – enlightened society is not something that will be created for us by others, but rather something that we can all contribute towards and manifest collectively.
Nyishar.com is one such contribution – where strategies for personal development and achieving adaptive health can help support happier, healthier people, and in turn transform the world within which we all live.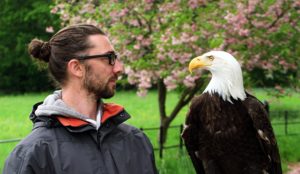 My name is Paul and a number of years ago I suffered from serious physical injuries, illness and mental/emotional anguish. The darkness that I experienced was in fact a powerful catalyst that inspired me to embark upon a profound journey of discovery and self-healing. I came to the realisation that everything in life has a dynamic, interdependent relationship. The world is always changing – everything is in a constant state of transition. In fact, change is the only constant force that we can measure! When our surroundings change, we are correspondingly altered, whether we are aware of it or not. Struggling to adapt is the foundation of imbalance and disease, but by understanding the elements of nature we can work directly with our innate ability to adapt to this ever-changing reality. Our adaptability is what can bring balance and healing, which in turn is only possible through returning to nature and witnessing for ourselves that no separation exists between ourselves and the world around us.
I have studied nutrition and herbal medicine while being fortunate enough to receive many important teachings from the Tibetan spiritual traditions. I am now studying Traditional Tibetan Medicine and training as a Ku Nye therapist – a path of genuine profundity that I will undoubtedly tread for the rest of this life…
I share my own path of discovery through this website and through the powerful adaptogenic products I have created. I am available for consultations and also offer countless hours of free educational videos on my youtube channel.